Perry's Full Circle: Mixed Martial Arts Since 1990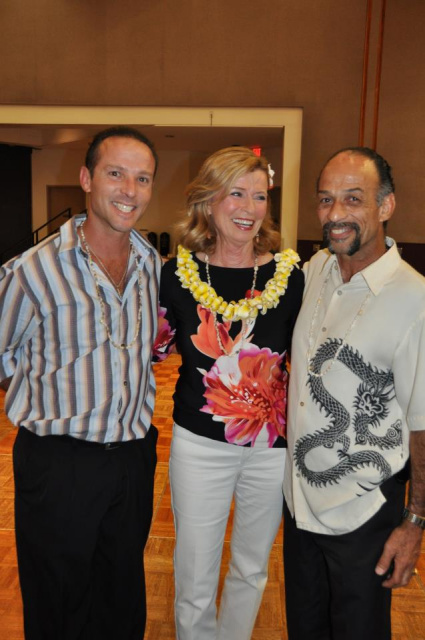 Another great ONCE-IN-A- LIFETIME opportunity meeting, dinning and talking with Bruce Lee's widow the beautiful and gracious Linda Lee. (Check it out - she is looking and smiling at me. YO!!)

Also demonstrating their art of stick fighting technqiues "Derobio Escrima" at the IMB Instructors seminar was Chief Master Gary Largo, Chief Master Instructor Leslie Largo and Senior Master Carlton Kramer from Hawaii. These are some very Dangerous silver-haired gentlemen. Also living legends.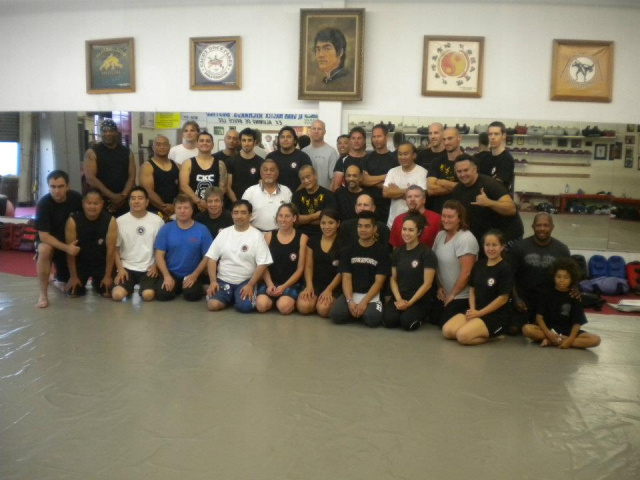 About Perry's Full Circle
Look no further for a mixed martial arts style that teaches the most effective drills, strategies and techniques from over 30 different martial arts and wrestling styles.
Grandmaster Jody Perry's mixed martial arts style, Perry's Full Circle, optimizes the natural talents of martial artists, grapplers, and wrestlers. PFC fighters compete nationally and internationally in multiple sports, including Sambo, Pankration, Sport Jujutsu, Grappling, Cage Fighting, Self-Defense.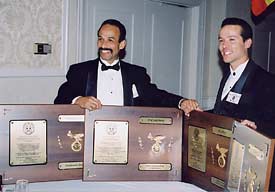 Officialy recognized in 2001
In 2001, the Perry's Full Circle style was officially recognized by the World Martial Arts Hall of Fame. Grandmaster Perry was awarded a Sokeship and a Ph.D. / M.A. by the WMAHOF Council.