Perry's Full Circle: Mixed Martial Arts Since 1990
Hello - Hey, check out the photo book I created on #mixbook
Copy an paste URL address.. Books are not for sale YET!!
If you are interested, leave me a note..
Grandmaster Perry
Take Care... Stay Safe..
http://www.mixbook.com/photo-books/interests/blank-canvas-9763289?vk=759PD8gn7A
# # #
How is this for a gift the day before my birthday.
I am Honored and Humbled..
WORLD HEAD OF FAMILY SOKESHIP COUNCIL
P.O. Box 8395, Jacksonville, Florida U.S.A. 32239-8395
Tel. (904) 361-9218 / Fax (904) 744-4625
Website address: Http://www.WHFSC.com
Dear PROFESSOR JODY PERRY :
Contained in this e-mail is the schedule of events for our upcoming 20th Annual Martial Arts Achievement Awards celebrating the WHFSC's 21st Anniversary as America's FIRST & the world's largest & most elite martial arts grandmasters/ masters organization – Scheduled for May 31st – June 1st , 2013 in Orlando, Florida.
You have been inducted under this years' 2013 nomination category of:
GRANDMASTER OF THE YEAR - PERRY'S FULL CIRCLE IRON-WING AIKIJUJITSU
Nominated by: WHFSC
***EXCLUSIVE INVITATION TO ONE OF THE MOST PRESTIGIOUS EVENTS OF THE YEAR!***
Brought to you by GRANDMASTER FRANK E. SANCHEZ & the elite WORLD HEAD OF FAMILY SOKESHIP COUNCIL. Emceed by grandmasters of the WHFSC. Highlighting the largest gathering of KNOWN grandmasters & masters in the world will be FREE seminars on Friday & Saturday, as well as vendor displays/ sales and other surprises!
The event will also be covered by both electronic and print media.
Hope some of you can make the event.
What a GREAT opportunity to learn from and work with two Legends, Grandmaster Richard Bustillo and Guru Dan Inosanto and the IMB Academy...I never thought I'd ever get such an awesome opportunity to meet Bruce Lee's first two students. Life is GREAT.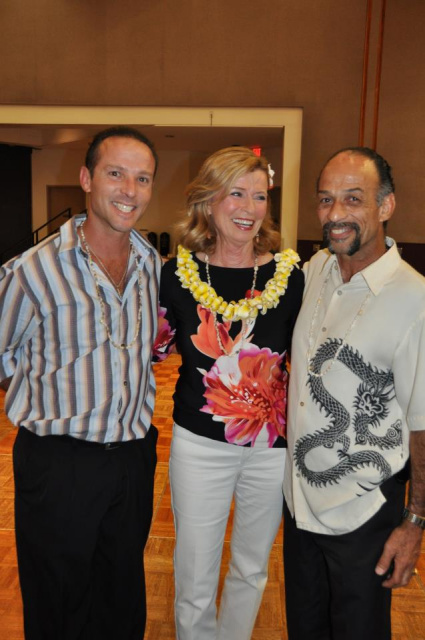 Another great ONCE-IN-A- LIFETIME opportunity meeting, dinning and talking with Bruce Lee's widow the beautiful and gracious Linda Lee. (Check it out - she is looking and smiling at me. YO!!)

Also demonstrating their art of stick fighting technqiues "Derobio Escrima" at the IMB Instructors seminar was Chief Master Gary Largo, Chief Master Instructor Leslie Largo and Senior Master Carlton Kramer from Hawaii. These are some very Dangerous silver-haired gentlemen. Also living legends.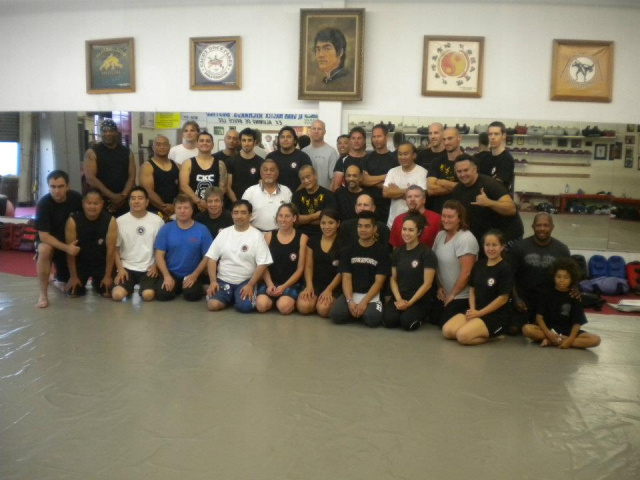 About Perry's Full Circle
Look no further for a mixed martial arts style that teaches the most effective drills, strategies and techniques from over 30 different martial arts and wrestling styles.
Grandmaster Jody Perry's mixed martial arts style, Perry's Full Circle, optimizes the natural talents of martial artists, grapplers, and wrestlers. PFC fighters compete nationally and internationally in multiple sports, including Sambo, Pankration, Sport Jujutsu, Grappling, Cage Fighting, Self-Defense.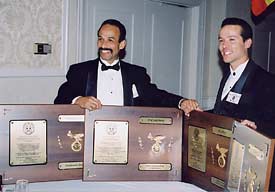 Officialy recognized in 2001
In 2001, the Perry's Full Circle style was officially recognized by the World Martial Arts Hall of Fame. Grandmaster Perry was awarded a Sokeship and a Ph.D. / M.A. by the WMAHOF Council.